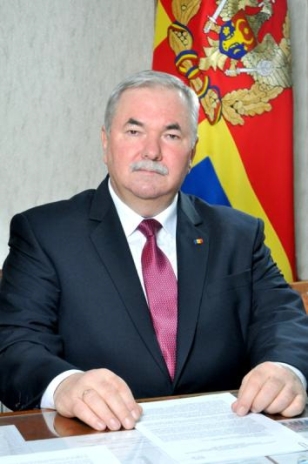 Viorel Cibotaru
Dr Viorel Cibotaru , EIPSM Executive Director, Former Minister of Defense holds Ph.D. degree in Journalism from the Academy of Science of Moldova (1986).
He studied at the State University of Moldova (1980), then continued his training and professional formation and development at Moscow State University (1987), King's College London, London University in U.K. (1994), Geneva Center for Security Policy in Switzerland (1997), NATO Defense College in Rome, Italy (1998-1999), George C. Marshall European Center for Security Studies, Germany (2005; 2015), Missouri School of Journalism, Columbia University, USA (2005), National School of Public Administration, Warsaw, Poland (2011).
From 1988 to 1992 Viorel Cibotaru has worked in different senior positions at the National Congress of the Trade Unions of Moldova, and from 1992 had been mobilized in the Moldovan Armed Forces, serving, consequently, in the Ministry of Defense as Editor-in-chief of military weekly, Head of PI and PR office, Head of Foreign Relations Department. After retirement as lieutenant-colonel of Moldovan Armed Forces (in 2006 promoted as colonel), in April 2000 Dr Cibotaru has been nominated as Program Director of the Institute for Public Policy in Moldova.
In this position he headed such projects as Public Opinion Barometer and Ethnobarometer in Moldova; Strategic Assessment of National Security and Defense of Moldova; Evaluation of Economic and Social Measures in Moldova; Small Arms and Light Weapons Monitor etc.
From 2006 dr Viorel Cibotaru is Director of the European Institute for Political Studies of Moldova and Senior Associate Fellow of the Geneva Center for Democratic Control of Armed Forces.
In 2009-2010 represented DCAF in Nepal as Project Director.
Co-Founder of the Documentation and Information Center on NATO (2008-2010 – Executive Director).
In 2015 (February, 18 – July, 30) Viorel Cibotaru is appointed by Parliament as Member of Cabinet, Minister of Defense.
Cibotaru was elected on 18 June 2016 as President of the Liberal Democratic Party of Moldova at its VII Congress, and on September 9, 2018 has resigned from this position.
From 1980 to present Associated Professor Viorel Cibotaru has been teaching Journalism classes at the State University of Moldova, Free International University of Moldova, Research Methods classes at the Public Administration Academy. He has published many articles and books, mostly on journalism, mass media, national security and defence, conflict and post-conflict management, have translated into Romanian joint DCAF and NATO publications..